384127464_816452836621025_871917084188164234_n
384127464_816452836621025_871917084188164234_n
A 501(c)(3) Nonprofit Organization
​
We believe strongly in giving back and regularly work with a variety of local charities and organizations in our area. Each month we sponsor a different group and our community responds, providing donations of materials and cash, volunteer hours, etc.
Giving Back to Our Community
​
ACT is keenly interested in bringing the arts to schools, community centers, daycares, retirment facilites, churches and any organization that want to expose their members to the arts. ACT has many low-cost or free programs that allow us to travel to you to entertain your audiences in house.

Additionally, ACT routinely works with local family shelters to sponsor tickets and concessions for kids and parents that find themselves in difficult times. ACT community members absorb the costs and provide a fun few hours away from their troubles.

We sponsor at our location or yours - sing-alongs for all ages kids-to-seniors, story dramas, and interactive workshops are all part of the fun!

Call the theatre for details on these and other offerings.
​
Staging a wide variety of shows for kids and grown-ups, camps, events, activities, are but a small part of the vibrant ACT community.
​
What began as a six-bed shelter has grown into a four home, 36 beds, multi-faceted agency that provides residential and non-residential services to more than 500 children, young adults and their families each year.

The Art Centre Theatre is a proud supporter of City House Plano, donating tickets, snacks, drinks and other luxuries to youth that visit their "My Friend's House" facility. If you would like to donate a ticket to a deserving youth email: jamey@artcentretheatre.com and put BOXOFFICE in the subject line - one of our staff will be in touch.
The mission of The Family Place is to eliminate family violence through intervention and proactive prevention, extensive community education, advocacy and assistance for victims and their families. For victims of family violence, The Family Place provides free, comprehensive services that prevent violence and fully support women, children and men on their path from fear to safety.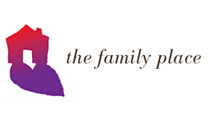 The Collin County Humane Society is a rescue group in the North Dallas area devoted to helping dogs that are unwanted, lost, or abandoned, focusing on finding them proper care and "forever homes."
Children's Advocacy Center of Collin County provides safety, healing and justice for children victimized by neglect or abuse, known nationally as one of the premier advocacy centers in the country. Since opening in 1992, the Center and its Multi-Disciplinary Team, have provided services to more than 33,000 children in both Collin and Dallas counties.